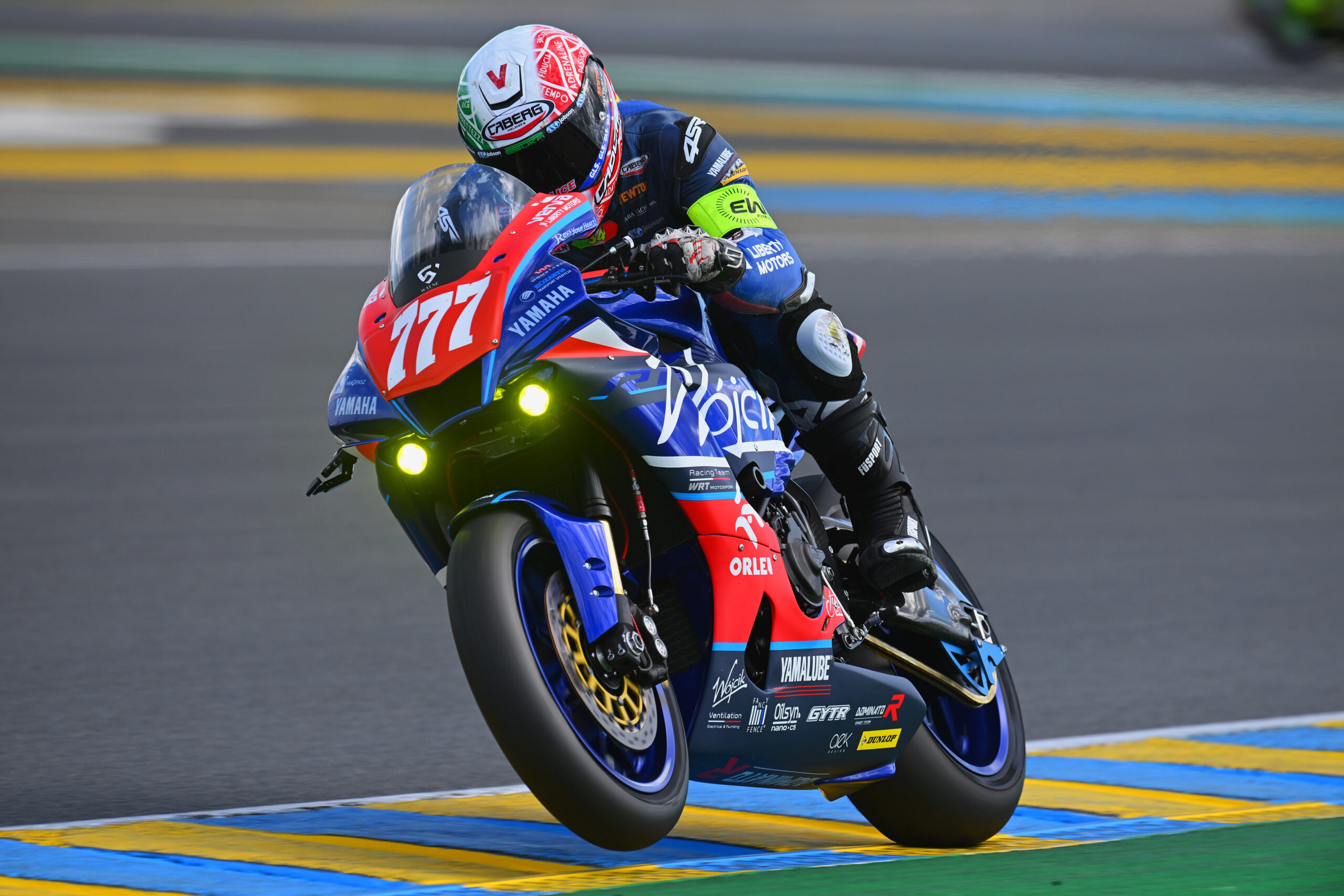 15 September 2022
Wójcik Racing Team heads for the FIM EWC finale in France
Wójcik Racing Team returns to the legendary Bol d'Or for the final round of the 2022 FIM Endurance World Championship, looking to once again stand on the podium at the Circuit Paul Ricard. 
 
The Polish team will once again field two entries with the no. 77 Yamaha R1 shared by Dan Linfoot, Sheridan Morais and Mathieu Gines and the Superstock no. 777 crew including Marek Szkopek, Kevin Manfredi, Danny Webb and Balint Kovacs. 
 
Supported by PKN ORLEN, the Polish crews can both move up to overall podium positions in the season standings. The 77 entry already made history at the Bol d'Or with Gino Rea, Christoffer Bergman and Axel Maurin finishing second in 2019. 
 
"We had an unlucky start to the season in Le Mans but after a great fifth place in Spa we are looking to raise the bar even higher – says Adam Stepien, Team Manager of the no. 77 entry. – Bol d'Or is a special race for us, since that's where we've taken our first FIM EWC podium. We are looking to do it again this weekend but we know how big of a challenge is it with the circuit itselt and the long Mistral straight in particular offering one of the most toughest challenges of the season, especially for the engines". 
 
"We are very excited and motivated to take part in this special race, celebrating the 100th birthday of the Bol d'Or – adds Slawomir Kubzdyl, Team Manager of the 777 team. – We can still end the season on an overall podium of the Superstock class but we are not focusing on that at all and just want to have a good race. Practice went well and as always, Kevin seems to be the fastest Superstock rider on the grid at Paul Ricard, with his teammates also showing good pace, so we're ready and can't wait for the race to start".