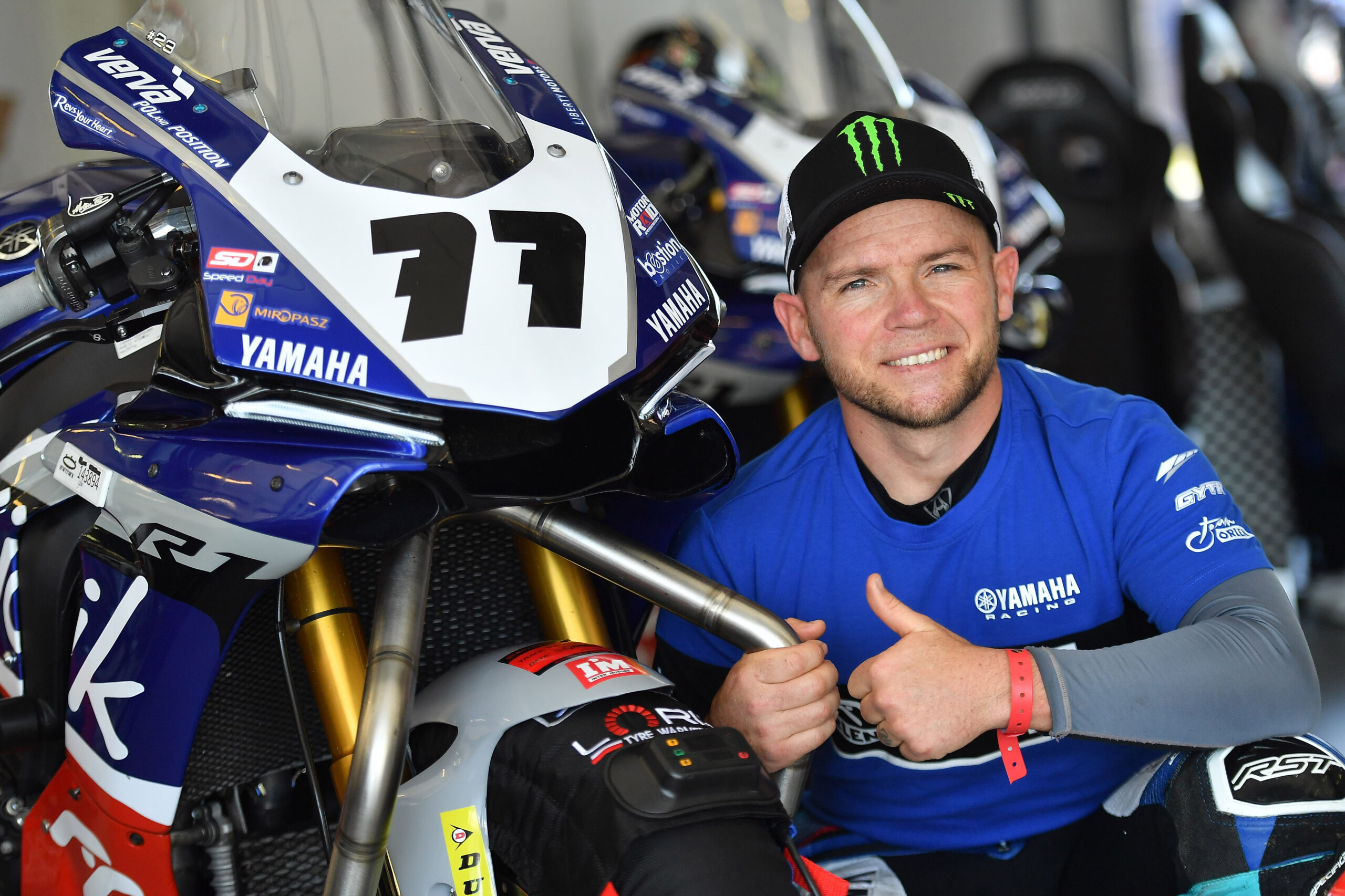 22 July 2021
Morais stands in for Bergman in Assen
Sheridan Morais will stand in for his injured teammate Christoffer Bergman as the Wójcik Racing Team heads to Assen for the fifth round of the FIM World Supersport Championship. 
 
Having fractured his pelvis during last Saturday's FIM Endurance World Championship race in Estoril, Bergman is aiming to return onboard his Yamaha R6 for the next World Supersport round in the Czech Republic. 
 
This weekend the Swede will be replaced by his teammate Sheridan Morais, who's also racing for the Wójcik Racing Team in the FIM Endurance World Championship. The Portuguese rider missed the last weekend's Estoril race due to a crash in practice but is back to full fitness and ready to go in Assen. 
 
The 36-year-old is a World Supersport veteran with a total of 42 race starts and three podiums, including one victory, to his name. His best season came in 2017, when Morais finished the Championship fourth overall. 
 
"First of all I'd like to wish Christoffer a quick recovery – says Sheridan Morais. – I'm really grateful for this opportunity and pumped to race again in the World Supersport Championship. I know Assen really well as I've raced there a good few times. Since the last time I was here a few years ago the track has been resurfaced and from what I've heard it's really, really grippy, which is a good thing because it's so fast and flowing that you can appreciate that grip. I also know the Yamaha R6 really well. Christoffer has been great today and helped me a lot in the garage. I don't really know what to expect this weekend until I've done the first session but if we can start off near the Top 10 and then try to progress towards the Top 5 that would be great!"
 
"Unfortunately I won't be able to ride this weekend in Assen after fracturing my pelvis last Saturday but I hope to be back in action for the next round in the Czech Republic – adds Christoffer Bergman. – However I will be trackside this weekend to support the team and Sheridan and help in every way possible. Sheridan is a genuine guy, a good friend, a teammate and a fast, experienced rider. I will be interesting to see how he does in Assen and what will be his feedback about our bike."
 
"Christoffer was very unlucky but I'm sure he'll come back stronger just as he did last year – adds Team Principal Grzegorz Wójcik. – Sheridan was an obvious choice to stand in for Christoffer and he's very eager to finally start the season. He wasn't able to attend Le Mans and didn't race in Estoril after a small crash in practice but he didn't suffer any real injuries and is fully fit to race this weekend. He's got a lot of experience in World Supersport so we're very curious to see how the weekend goes for us."
 
It's a busy time for the Polish team with Morais in action in Assen, the Wójcik Racing Juniors, Milan and Oleg Pawelec, racing in the Hawkers European Talent Cup in Aragon and the brand new Yamaha R1 Cup kicking off in Poznań, Poland all on the same weekend.