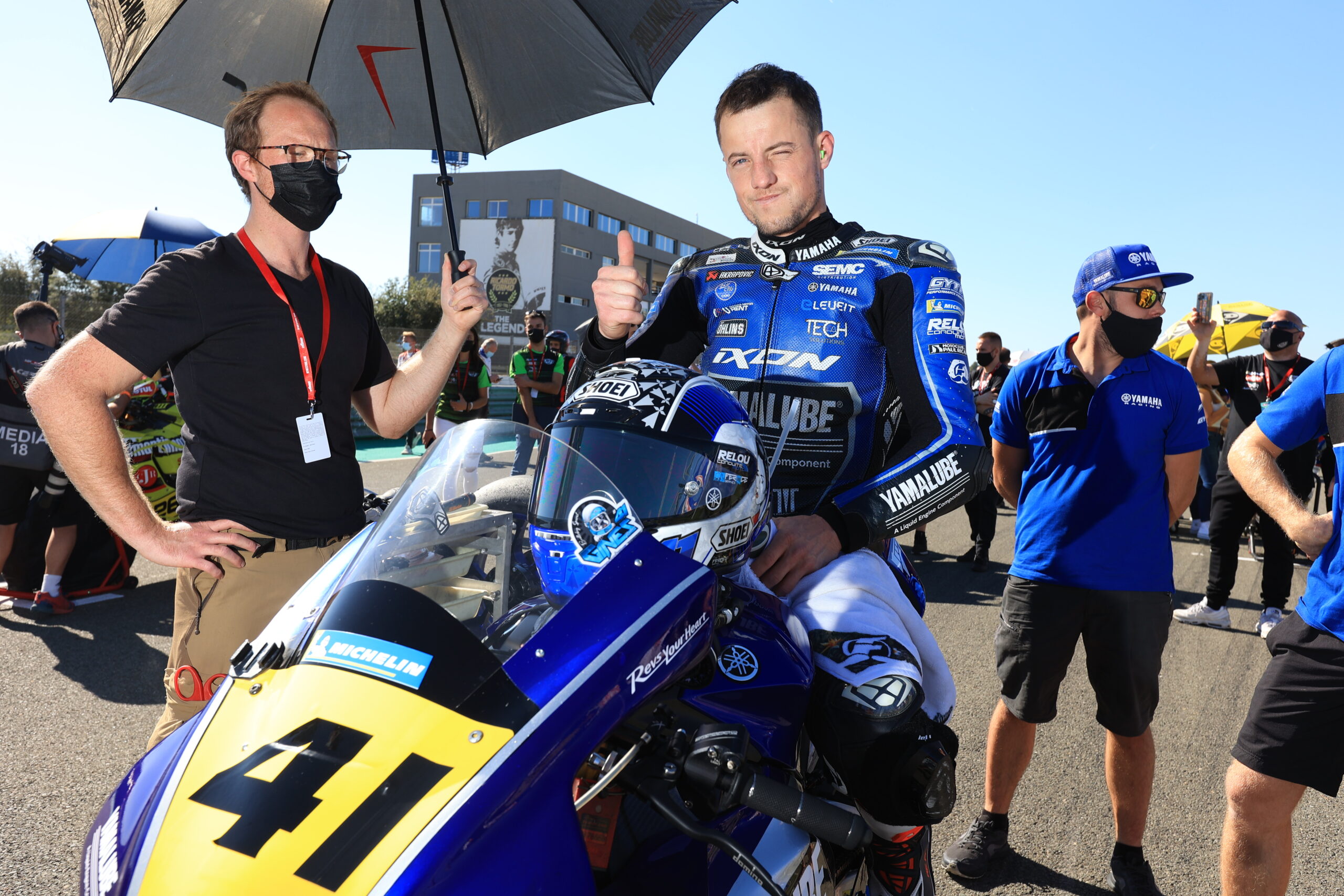 23 March 2022
Mathieu Gines joins Wójcik Racing Team
Mathieu Gines, former FIM EWC World Champion and three-time French Superbike Champion, joins the Polish Wójcik Racing Team for the two 24-hour FIM EWC classics, Le Mans and Bol d'Or.
The 33-year-old from Ploemeur, a reigning French Superbike Champion, is one of the most experienced and successful riders on the FIM EWC grid, having also won the French 125 and Supersport titles, German Superstock Championship and FIM EWC titles in both the Superstock and EWC classes.
Wójcik Racing Team confirmed its 2022 line-ups already at the end of last year, with World Supersport Champion Randy Krummenacher joining Sheridan Morais and Dan Linfoot on the no. 77 Yamaha R1 in the EWC class and Marek Szkopek, Kevin Manfredi and Danny Webb teaming up onboard the PKN ORLEN supported, no. 777 Superstock bike. Christoffer Bergman and Balint Kovacs will continue with the Polish squad as reserve riders for the 77 and 777 crews.
However, with Krummenacher and Linfoot set to miss Le Mans and Bol d'Or respectively, Mathieu Gines will stand in to join the team for these two legendary 24-hour races onboard the no. 77 R1.
"I'm really happy to be joining the Wójcik Racing Team for my two home races at Le Mans and Paul Ricard – says Mathieu Gines. – I really believe in the team and my teammates, having watched them closely last year and being very impressed with their level of professionalism. I'm also very happy to race in FIM EWC onboard the Yamaha R1 again. I'm very motivated and will give my all. I've won some 8-hour FIM EWC races but not a 24-hour one, with my best results in both Le Mans and the Bol d'Or being a second place. My dream is to go one better".
"Mathieu is a rider from the very top, as confirmed by his FIM EWC World Championship title – adds Team Principal, Grzegorz Wójcik. – While our line-up has been confirmed for a while now, our riders also have other commitments and that creates an opportunity for Mathieu to join us for the two legendary races as a strong pillar of the team for what will be his two home rounds. I know it's his dream to win a 24-hour race, but while it won't be easy looking at the depth of this year's grid, the whole team is also aiming to challenge for the podiums".