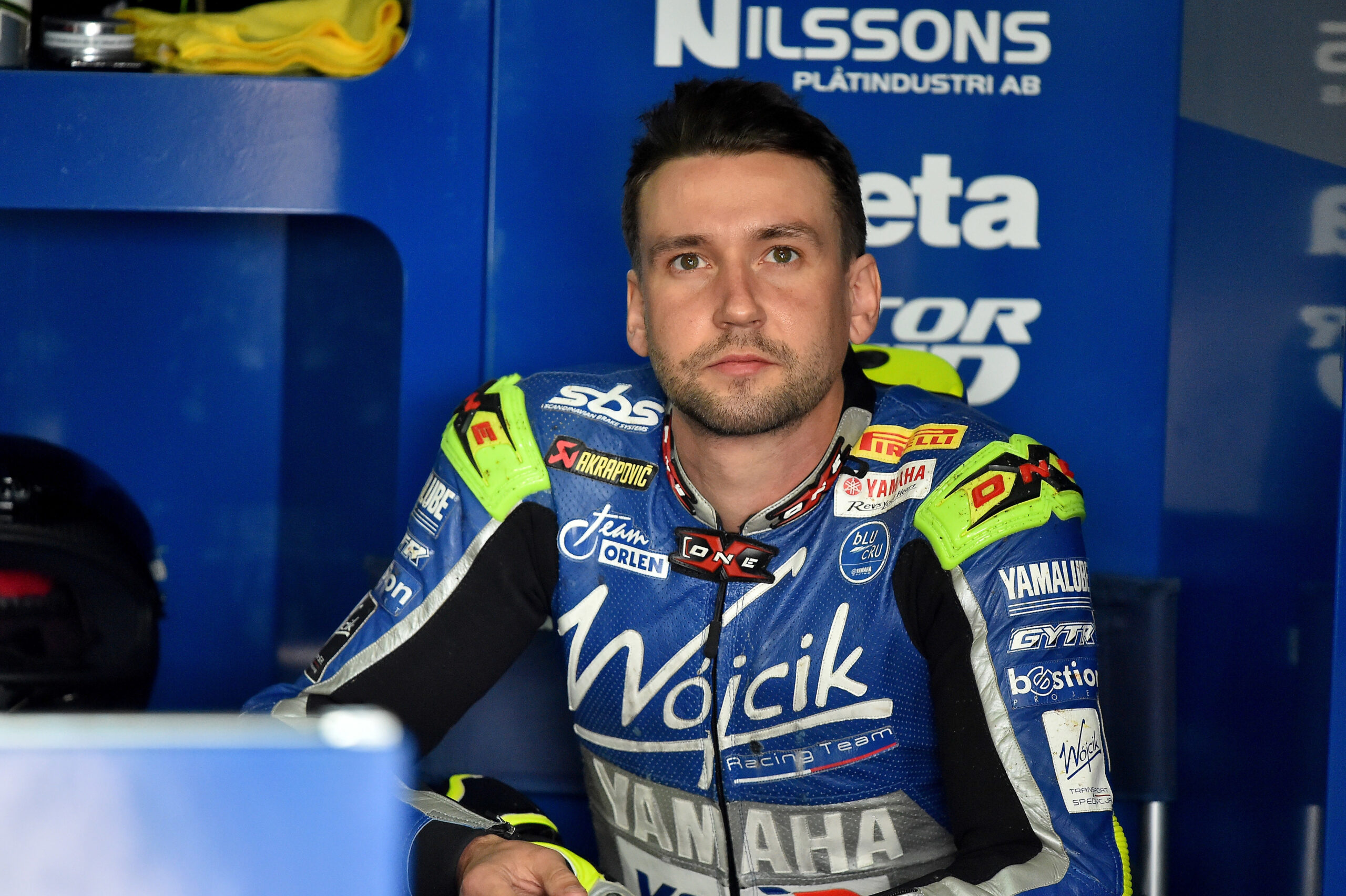 30 January 2023
Christoffer Bergman back in FIM EWC with Wójcik Racing Team
Christoffer Bergman will return to full time FIM EWC action with the Wójcik Racing Team in 2023.
The Swede joined the Polish team in 2019, finishing third in the Polish Superbike Championship and taking a podium in the Bol d'Or that year before adding another podium, in Estoril, the following season. He also raced for Wójcik Racing Team for two full seasons in the FIM World Supersport Championship in 2020 and 2021.
Last year the 33-year-old focused on recovering from a leg injury but still took part in four Polish Superbike races, winning all of them, setting a new lap record at "Tor Poznan" and once again taking third in the Polish Championship.
2023 will see Bergman returning to full time FIM EWC action and sharing the no. 77 Yamaha R1 with Isaac Vinales, Sheridan Morais and Mathieu Gines. The Superstock no. 777 entry will run Kamil Krzemien, Marek Szkopek, Kevin Manfredi and Danny Webb.
For each round Wójcik Racing Team will nominate three race riders based on their performance in practice. The 2023 season will kick off with the 24 Heures Motos in Le Mans on the 15-16 of April.
"Last year I was focusing on returning from my leg injury, which was a good decision, but I was still training and did some racing with good pace – says Christoffer Bergman. – I feel ready to return to action and I really missed racing. I've been racing for the Wójcik Racing Team for a few years now and really enjoy the family atmosphere. I'm also very grateful for all the help I received from the team during my recovery. Our goal is to fight for victories and while that's not always possible, you have to aim high".
"Christoffer is a crucial member of our team and a rider who helped us a lot over the last years – adds team manager Sławomir Kubzdyl. – He's extremely fast, which he confirmed with two podiums in FIM EWC with us but also with his recent lap record in Poznan. He's also great at setting up and developing the bike which will be very helpful yet again in 2023".