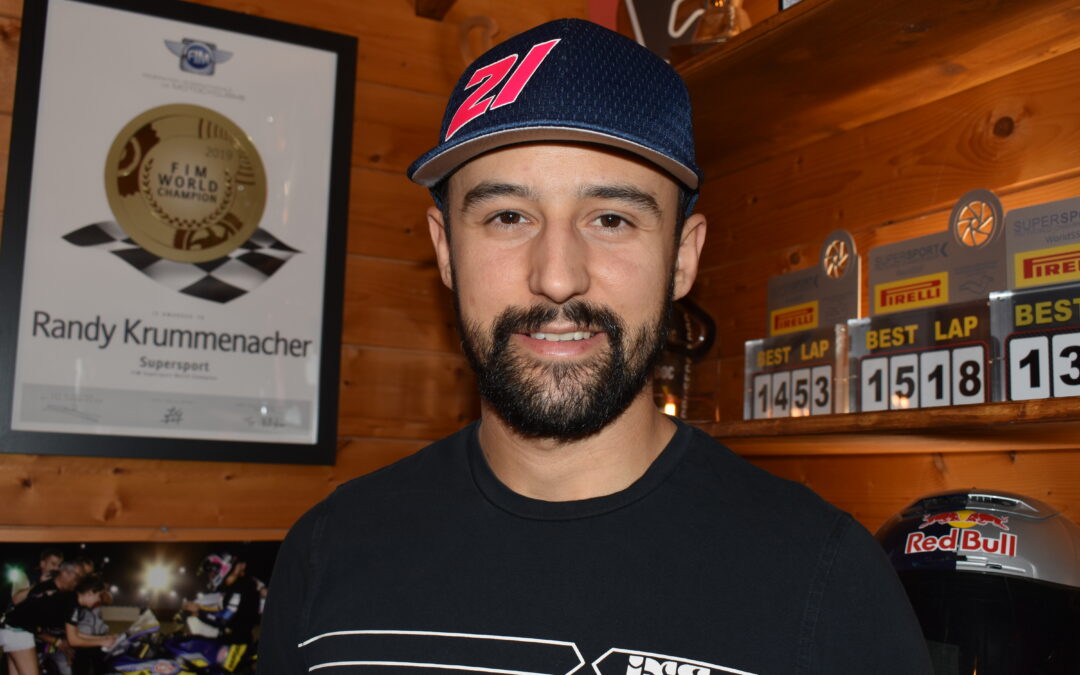 25 February 2021
World Champion Randy Krummenacher joins Wójcik Racing Team for FIM EWC's 24 Heures Motos 2021
The 2019 World Supersport Champion Randy Krummenacher will join Gino Rea and Sheridan Morais onboard the no. 77 Wójcik Racing Team's Yamaha R1 for the FIM Endurance World Championship season opener in Le Mans this April.
The 31-year-old Swiss rider will make is FIM EWC debut alongside his experienced teammates with the team aiming to start their fourth full season of endurance racing on a high note. Last year Wójcik Racing Team finished fourth in the overall FIM EWC standings with podium finishes in the Bol d'Or and 12h of Estoril.
This year the Polish outfit will again field two motorcycles with the international line-up of no. 777, which finished fourth overall in the Superstock 1000 World Cup following a podium finish in the 12h of Estoril, to be announced soon.
"I'm very excited – says Randy Krummenacher. – I have some experience with the Yamaha R1 but I've never raced in endurance, so I'd like to thank the team for their trust. I've been keeping a close eye on the Wójcik Racing Team which impressed me as a very professional squad with a good atmosphere. We've been in touch for some time but now with the change in the World Supersport calendar I'll be able to race in Le Mans, which I think will also be a good preparation for the season for me. I've always liked the atmosphere of the 24 Heures Motos. Everything will be new for me but we have a great team, I have two very fast and experienced teammates in Gino and Sheridan, whom I both know very well, and I also really like the circuit and did well there in the past. The competition will be strong but I really think we can fight for a very good result. I'm also very happy to be making my FIM EWC debut as my dad raced in endurance when I was a small kid so it's nice to come back to the paddock where I actually grew up. For now it's only for Le Mans but we'll see what happens in the future".
"We are delighted to have a rider of such a caliber as Randy join Gino and Sheridan on our bike for the upcoming 24 Heures Motos in Le Mans – says Team Principal Grzegorz Wójcik. – Randy is a World Champion so we have no doubts that he'll be just as fast in FIM EWC as he is in the World Supersport Championship. We hope that he'll have a good time during the 24 Heures Motos and joins us again in the future. We have a really strong line-up for Le Mans and with Gino and Sheridan continuing with us for another full season we are really aiming high this year. After the two podiums of last season the goal is to keep up the momentum and try to fight with the factory teams again. We'll be announcing our exciting, international line-up for the no. 777 Superstock bike soon and our aim is to have both bikes at the front in their categories. We would also like to thank Broc Parkes for his tremendous work and effort during last year's races in Le Mans and Estoril with us and wish him well for his retirement from the sport after a really impressive career ".
For more info about the Wójcik Racing Team please visit the official Facebook profile at www.facebook.com/wojcikracingteam as well as the official website at www.wojcikracingteam.pl .