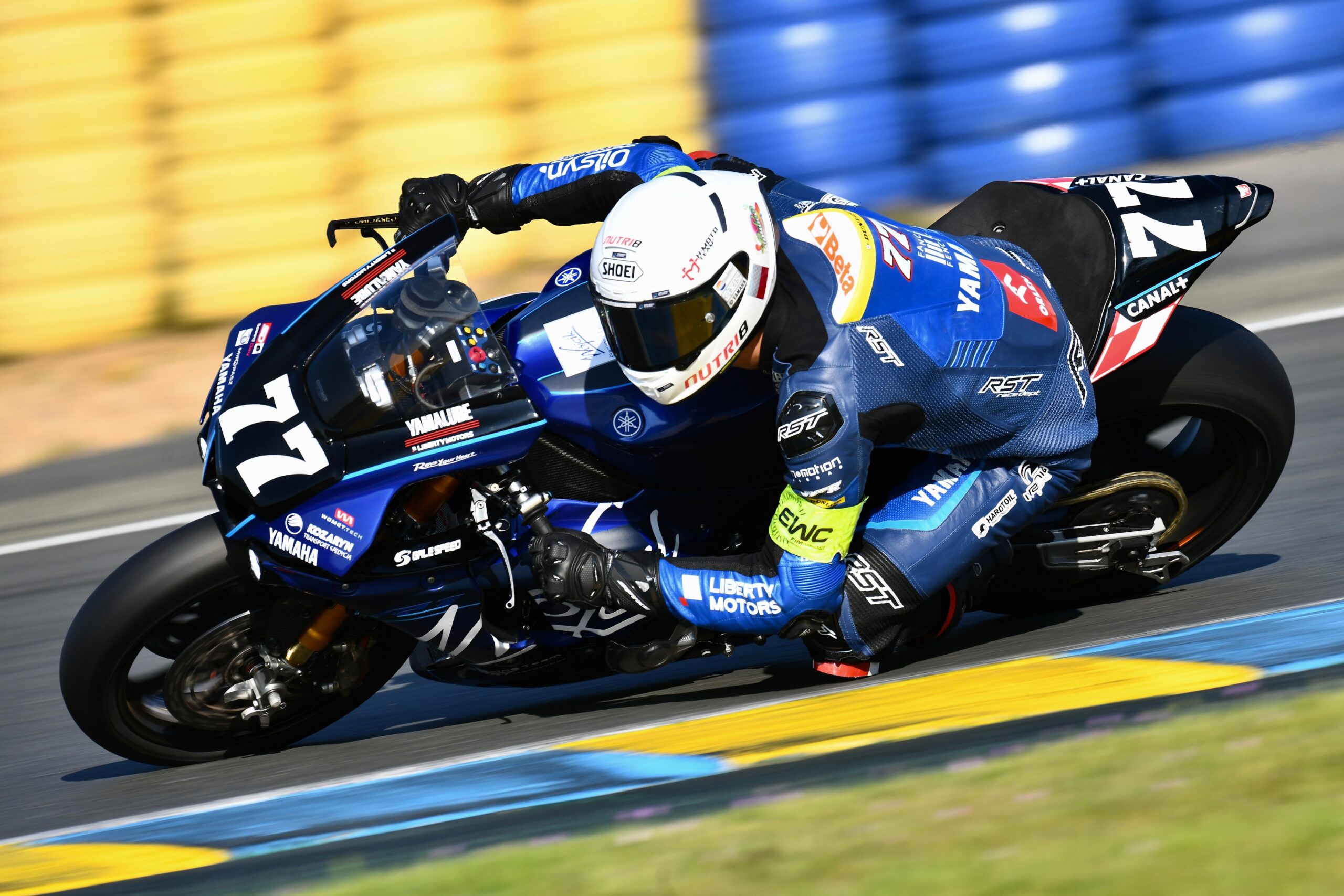 16 April 2022
Wójcik Racing Team with a line-up change for the 24 Heures Motos
Sixth in the qualifying, the Wójcik Racing Team's crew no. 77 will start today's race with a new line-up, with Balint Kovacs and Robin Mulhauser standing in for Sheridan Morais and Kamil Krzemień.
Morais was setting impressive pace throughout the weekend but was ruled unfit to race due to a concussion after a crash at the end of Friday's second qualifying.
Meanwhile Krzemień, himself standing in at the last minute for the recovering Randy Krummenacher, fell ill during the weekend and won't be able to start the race.
Frenchman Mathieu Gines will therefore be joined onboard the no. 77 Wójcik Racing Team Yamaha R1 by Hungarian Balint Kovacs and Swiss rider Robin Mulhauser.
20-year-old Kovacs was the Polish team's reserve rider for this weekend, having finished the 24 Heures Motos in an impressive duo with Artur Wielebski last year.
30-year-old Mulhauser, a two-time FIM EWC Superstock World Cup winner, started the weekend as a reserve rider for Yamaha's pole-setting YART team.
Traditionally, Wójcik Racing Team enters two squads in the FIM Endurance World Championship, with the no. 777 PKN ORLEN backed Superstock crew including Marek Szkopek, Kevin Manfredi and Danny Webb.
Team 77 will start today's 45th edition of the 24 Heures Motos from an impressive sixth on the grid with team 777 qualifying 13th overall, as the third fastest Supersotck crew.
"It's very sad to see Sheridan and Kamil sidelined from the race they've worked so hard for and had such a good chance to battle for the podium but their health takes priority – says Team Principal, Grzegorz Wójcik. – Balint raced with us in Le Mans last year. Together with Robin they've started this weekend as reserve riders, so they are ready for the race and we are still aiming for a strong result. Things are looking good for the 777 crew, so we can't wait for the race to start".