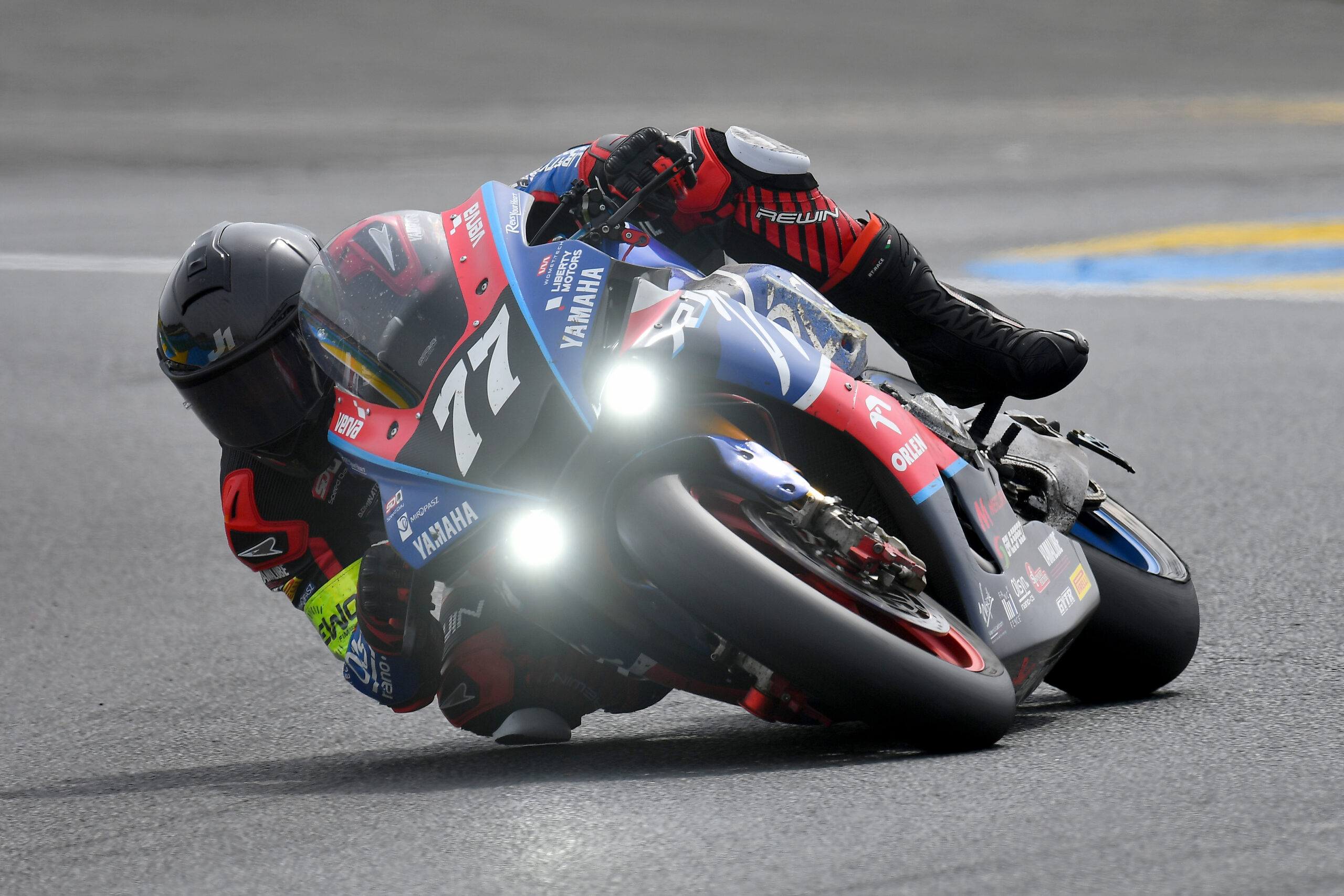 17 April 2023
Top 10 results for Wójcik Racing Team in Le Mans
Both crews of the Polish Wójcik Racing Team finished the 46th edition of the 24 Heures Motos in Le Mans inside the Top 10 of their classes.

Team 77, with Christoffer Bergman, Isaac Vinales and Mathieu Gines, was well inside the overall Top 10 until a morning crash ruled the Swede from the final hours of the race with his teammates managing to finish in 12th overall and 10th in the EWC class.

Riding the sister Yamaha R1, the 777 crew was looking to challenge for a podium finish in the Superstock but an unlucky crash at the start forced the team to charge through from the back of the field.
Kevin Manfredi, Kamil Krzemień and Dan Linfoot were able to make their way up to fifth in the class before losing an hour after a morning spill in tricky conditions.
The mechanics were able to put in a titanic effort and rebuild the bike before riders returned to action to finish 20th overall and ninth in the Superstock class.

Both teams scored points at the finish line and extra points at both the 8- and 16-hour mark, with crew 777 taking four extra points after qualifying fourth in their class.
777 is now sixth overall in the Superstock standings and 77 is ninth in the EWC class with round two scheduled for mid-June in Spa-Franchorchamps.

"It was an extreme weekend – says Team Manager of both PKN ORLEN supported crews, Sławomir Kubzdyl. – Le Mans really reminded us why it's the most difficult motorcycle race in the world. We haven't seen so much drama across the entire FIM EWC field in a very long time, but both of our crews have shown a really good pace and determination. Team 777 had a class winning potential, but we've lost a lot of time after two seemingly small crashes. After the second one it looked like it was game over for us as the bike was very damaged, but our mechanics did an absolutely amazing job to bring it back to life, so a massive thanks to the entire crew".

"Our team changed a lot over the last months, but Le Mans had shown that we went in the right direction – adds Team Principal, Grzegorz Wójcik. – The conditions during the race were very difficult as proven by the pretty high mileage of the Safety Car, but we were able to finish the race with a very good pace and no reliability issues, which bodes well for the rest of the season. Big thanks to the team, our partners and of course our fans".