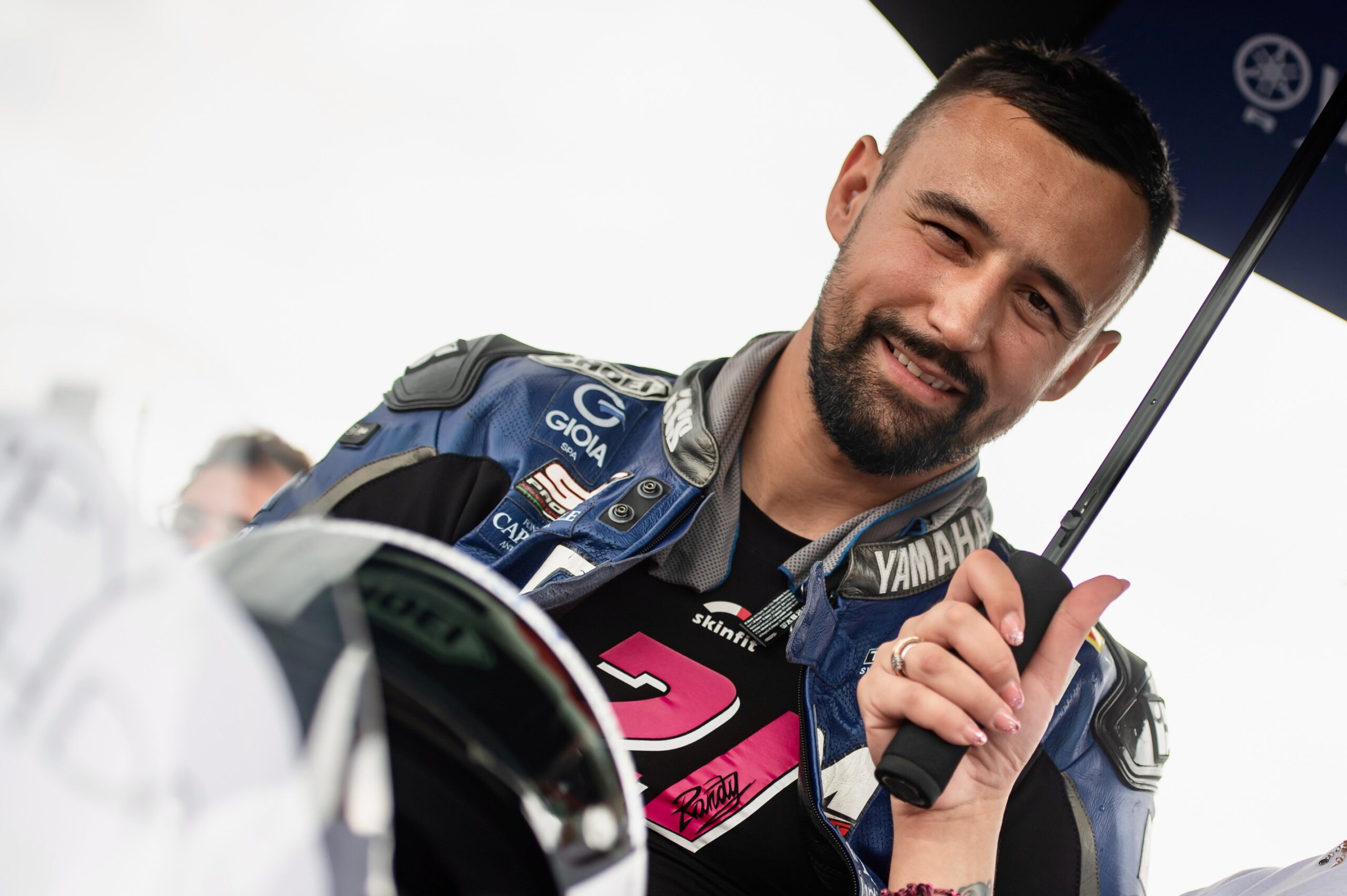 10 December 2021
Randy Krummenacher joins Wójcik Racing Team for FIM EWC 2022
Randy Krummenacher will join Sheridan Morais and Dan Linfoot onboard the no. 77 Yamaha R1 of the Wójcik Racing Team for a full campaign in the 2022 FIM Endurance World Championship.
The 2019 FIM World Supersport Champion was about to join the Polish team already for this year's 24 Heures Motos in Le Mans before a late calendar reshuffle. The 31-year-old Swiss rider is now looking to make his mark on the endurance scene in 2022.
Next year's FIM EWC provisional calendar includes five events, including three 24-hour races, in Le Mans, Spa-Francorchamps and Circuit Paul Ricard, plus the legendary Suzuka 8 Hours and a yet to be confirmed finale in Asia.
Wójcik Racing Team will again field two Yamaha R1s with the line-up of the PKN ORLEN supported no. 777 Superstock entry yet to be confirmed.
"I'm very happy to be a part of the Wójcik Racing Team and to ride with Sheridan and Dan whom I both known for years – says Randy Krummenacher. – They are great lads and I'm really looking forward to racing together with them and aim high together with the team. I'm also looking forward to racing the Yamaha R1 which is a very competitive bike with a great support. I'm looking forward to the 24-hour races which will be very tough and very, very different to what I'm used to. I have a lot of respect for them and I'll need to gain a lot of experience to grow in this Championship but one thing is clear. I would like to become one of the best riders there. Thank you to Grzegorz Wójcik for this opportunity".
"We are very happy and excited to have an experienced and fast rider like Randy joining us for 2022 – says Team Principal, Grzegorz Wójcik. – Together with Randy, Sheridan and Dan we are looking to challenge for more podium finishes in the FIM Endurance World Championship. I'd also like to take this opportunity to thank Gino Rea for his hard work and contribution into turning us into one of the top privateer teams in the Championship over the last three years and wish him all the best for the future. The 2022 season is looking to be very exciting so we can't wait for the first race in Le Mans in April".