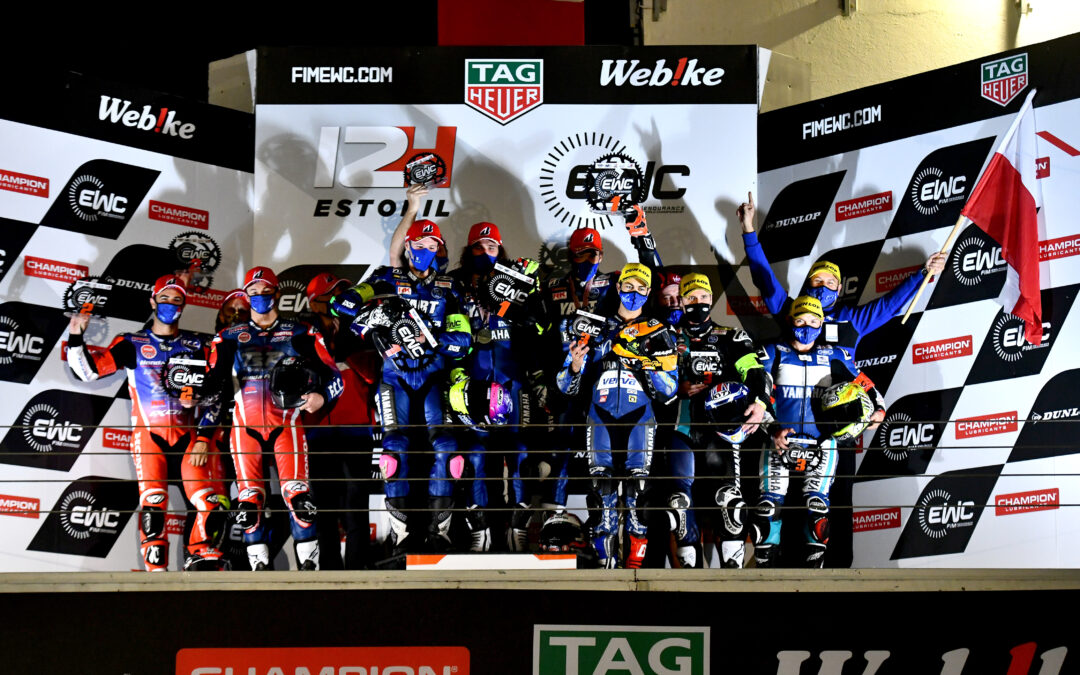 29 September 2020
Double podium delight for Wójcik Racing Team
Both crews of the Polish Wójcik Racing Team finished on the podium in their respective classes in Saturday's 12 Hours of Estoril, the season finale of the 2019-2020 FIM Endurance World Championship.
Gino Rea, Broc Parkes and new signing Sheridan Morais impressed right from the word go, taking fifth in qualifying and finishing the 12-hour race in an impressive third position, taking the team's second podium of the 2019-2020 season. The result moved the no. 77 outfit up to fourth position in the final standings, as the highest placed independent team in the Championship.
Meanwhile Christoffer Bergman returned to action after a serious preseason leg injury to lead the no. 777 crew to a podium finish in the Superstock class together with Marek Szkopek and Adrian Pasek. The team also finished the season fourth overall in their category.
12 Hours of Estoril also saw Rea, Parkes and Morais winning the EWC Dunlop Independent Trophy with Bergman, Szkopek and Pasek joining their teammates on the third step of the podium.
Both teams raced in the 2020 FIM EWC events, the 24 Hours of Le Mans and the 12 Hours of Estoril, with the support of the Polish petroleum company, PKN ORLEN.
"It's a dream come through and the perfect end to the season for the entire squad – says the Team Principal Grzegorz Wójcik. – We were under enormous pressure after starting the season with a podium at the Bol d'Or but we've just kept doing our thing and worked hard to repeat that success. Both teams did a very good job during the entire weekend, highlighting the progress we've made since entering the Championship just three years ago. Massive thanks to our entire crew and our phenomenal riders. I'm particularly pleased for Christoffer Bergman, after all that he came through this year with a very bad injury. Team 777 raced as an all-Polish entry in the previous two FIM EWC rounds but we wanted to give Christoffer a chance to finish the year on a high and he did just that, which is remarkable. I'd like to thank the organisers, the team and our partners and especially the fans who cheered us on, first trackside and then from afar in these last two events. I can't wait to see you all again at the track very soon".