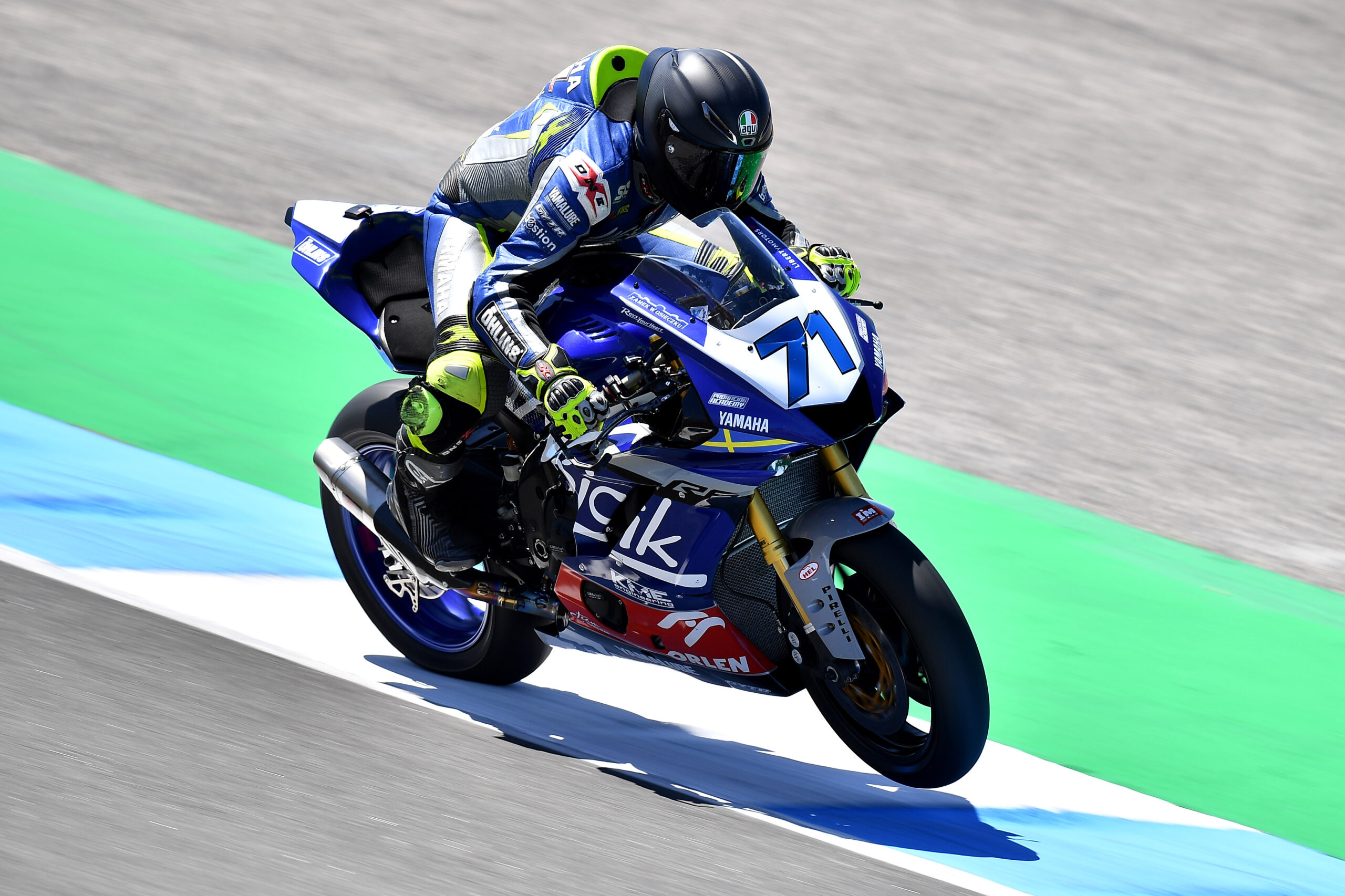 31 May 2021
Bergman takes more World Supersport points in Estoril
Wójcik Racing Team's Christoffer Bergman scored points in both races of the second round of the World Supersport Championship in Estoril. 
 
The 31-year-old impressed on Friday, consistently featuring inside the Top 3 during both practice sessions in Portugal. 
 
Unfortunately, both of the races didn't quite go according to the plan for the Swede, who finished tenth on Saturday despite electronical issues, and eleventh on Sunday while struggling with a lack of rear grip. 
 
Having scored points in all four races of the season so far, Bergman is ninth in the overall standings, while the Wójcik Racing Team is ninth in the teams' standings.
 
"After a very strong start to the weekend we were hoping to battle for similar positions also during the races, but unfortunately on Saturday we were slowed down by electronical issues – explains Christoffer Bergman. – We've changed everything after the first race, including the engine and my pace was actually a lot better in race two, but we were lacking some rear-end grip. I was also feeling a bit ill over the last few days so overall it was a difficult weekend, but we know where we can improve to get back to the front in Misano". 
 
"While we were hoping for more in the races, we know what do to do ahead of the next round – adds Team Principal, Grzegorz Wójcik. – The most important thing is that Christoffer had shown again that challenging for podiums in the World Supersport Championship is only a matter of time, so we can't wait for the next races. Having said that, it will be a very busy time for us, as we'll race in three different championships on the same weekend, which will be a big challenge not only for our riders but also for the entire team. We're ready though!"
 
Round three of the World Supersport Championship will take place in Misano on the second weekend of June. At the same time Wójcik Racing Team will be racing with two crews in the FIM EWC season-opener in Le Mans, with Wójcik Racing Team Juniors, Milan and Oleg Pawelec, taking part in the third round of the Hawkers European Talent Cup in Barcelona.