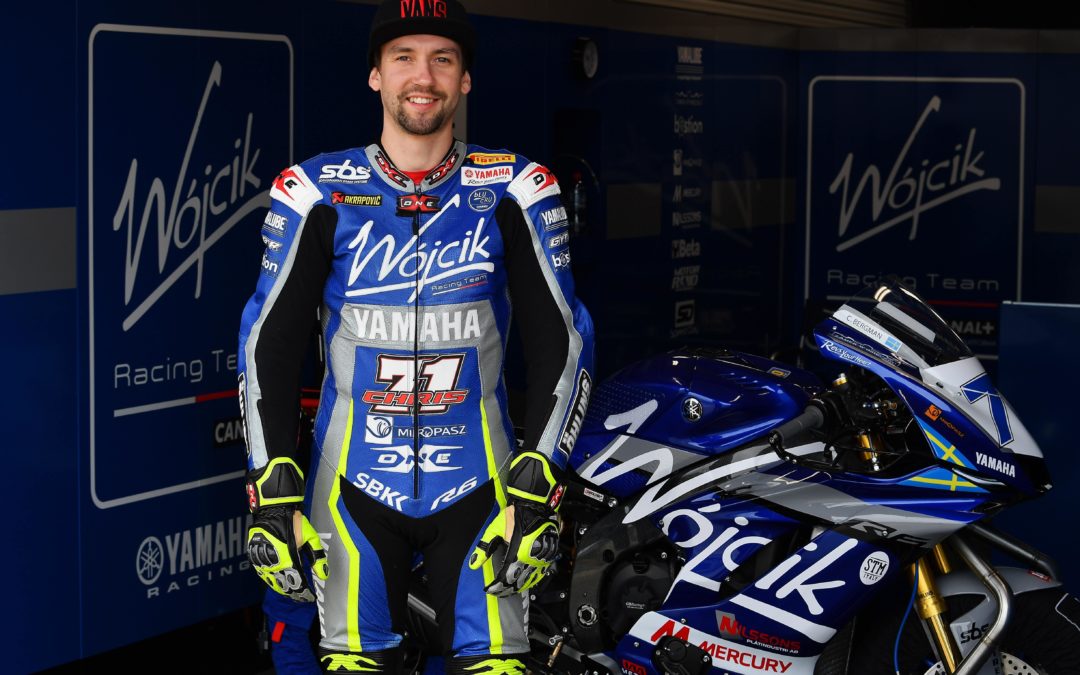 29 July 2020
Bergman and Wójcik Racing Team return to action in Jerez
While still recovering from a serious injury, Wójcik Racing Team's Christoffer Bergman is set to race in this weekend's World Supersport round at Jerez de la Frontera in Spain.
The 30-year-old broke both of his legs during a motocross accident in April, suffering a total of seven fractures.
With surgery in his native Sweden delayed by three weeks due to the pandemic, Bergman was unable to start the rehabilitation until he arrived in Poland in late June.
While still not back to full fitness, Christoffer was able to test recently at Brno, Le Mans and Navarra before heading to Jerez for this weekend's two World Supersport races.
"I know I can do the distance, but I'm not yet sure about the pace – says Christoffer Bergman, riding the no. 71 Yamaha R6 in World Supersport, as well as Wójcik Racing Team's no. 77 Yamaha R1 in FIM EWC. – I suffered a serious injury in April, with seven fractures in my legs. Due to the pandemic I had to wait for the surgery for three weeks, spent six weeks in a wheelchair and couldn't start the rehab in Sweden. The team brought me to Poland where I was able to start a three-week, intensive rehab at REHAkompleks in Gorzów for which I'm really grateful. Without it there's no way I'd be on a bike by now.
"I'm able to walk and ride but pushing to the limit is still painful and the movement of my ankles is limited. Luckily Jerez shouldn't be too demanding for the legs as it's mainly long corners. Short corners, requiring fast movements, are the most difficult for me right now but long ones will give me more time to smoothly change my body position, so I'm positive ahead of the weekend."
For more info about the Wójcik Racing Team please visit the official Facebook profile at www.facebook.com/wojcikracingteam as well as the official website at www.wojcikracingteam.pl .